Biden Administration Responds to Republican Senators' Demands for Transparency.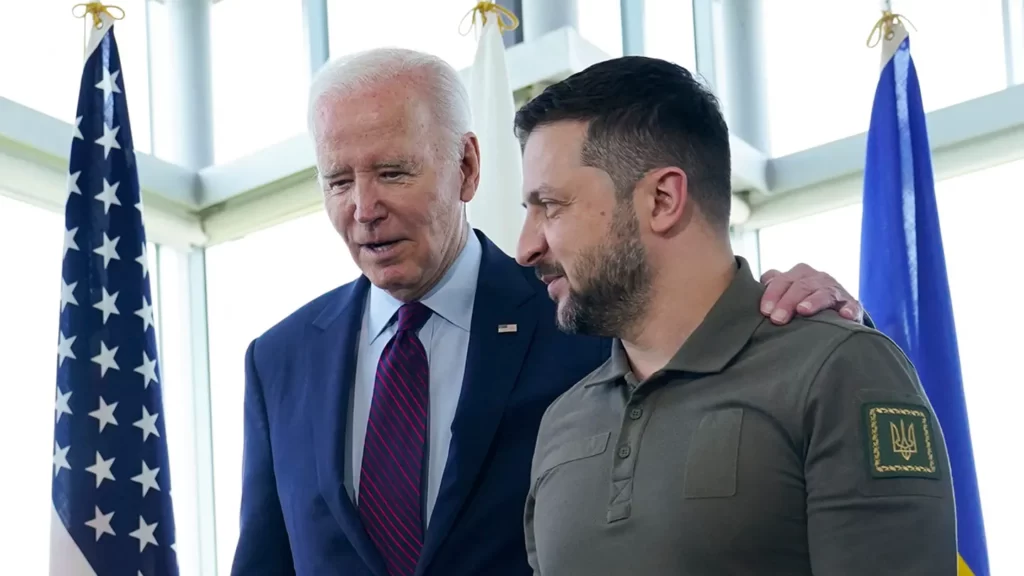 In an exclusive report, Fox News Digital has obtained confirmation from the White House that the Biden administration has expended more than $100 billion in the ongoing war in Ukraine. This revelation comes in response to a request made by Sen. JD Vance and over 30 Senate Republicans in January for a comprehensive report on security assistance provided to Ukraine.
The demand for transparency from the Republican senators, including Vance, had set a deadline of February 7th for the Office of Management and Budget (OMB) to provide the requested information. Shockingly, the response from the OMB was received over seven months later.
OMB Director Shalanda Young wrote a letter to Sen. Vance outlining the extent of security assistance provided to Ukraine since February 24, 2022. In her letter, Young highlighted the critical role of this support in Ukraine's fight to defend its sovereignty following Russia's invasion. She emphasized President Biden's unwavering commitment to the Ukrainian people in their struggle for freedom and independence.
Young acknowledged the importance of transparency and accountability, stating that these principles are vital for American taxpayers to have confidence in their assistance to Ukraine against Russia's aggression. To provide a detailed breakdown, Young presented a table that delineates supplemental funding for Ukraine, in addition to current obligation levels. This table, shared with Congress in August, reveals that a staggering $101.2 billion has been allocated and executed by the Office of Management and Budget. Furthermore, plans are underway to spend an additional $9.8 billion.
The table itemizes spending from various sources, including the Department of Defense, the Ukraine Security Assistance Initiative, the State Department, and other federal agencies offering aid. Earlier in the year, the Pentagon had requested an extra $6 billion due to an accounting error. In response, Senators Vance and Josh Hawley introduced legislation to prevent such errors in the future.
In addition to the $100 billion already allocated for Ukraine, the White House recently asked Congress for authorization to spend an additional $24 billion. This funding request comprises $13 billion for defense and $11 billion for economic and humanitarian aid in Ukraine.
The significant expenditure on the Ukraine war has raised questions about priorities, particularly as domestic challenges persist. Critics argue that these funds could have been allocated to address pressing issues within the United States.
As this story continues to develop, stay tuned for more updates on this significant financial commitment to the Ukraine war and its implications.