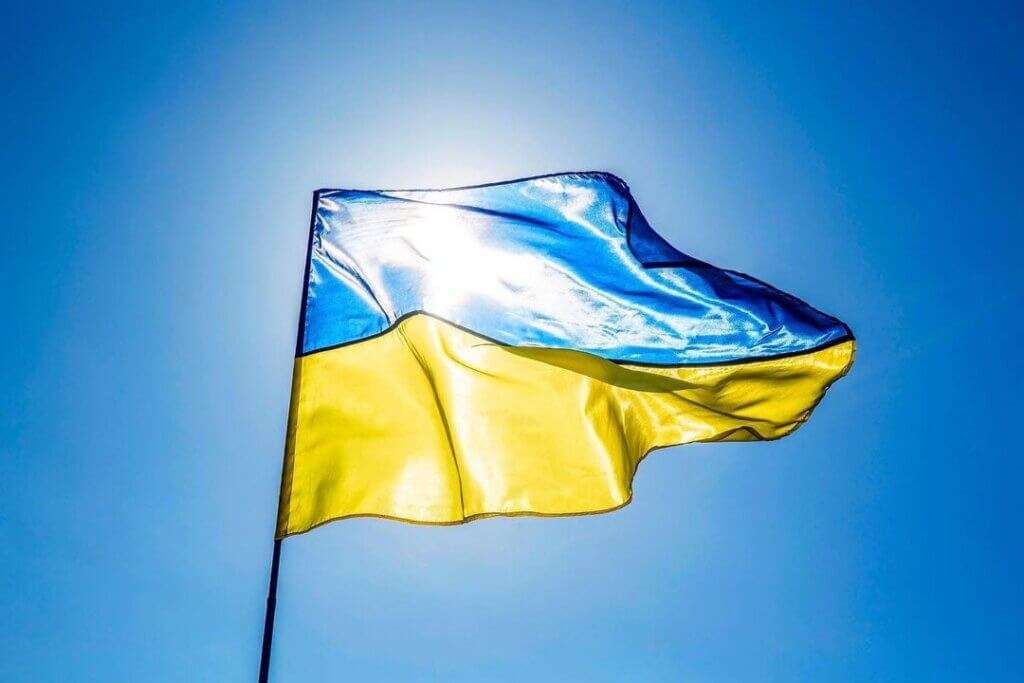 Shakhtar Donetsk, the Ukrainian football club, is set to face Barcelona in a Champions League showdown, and it's happening far from home in Hamburg, Germany. This match is more than just a sports event; it symbolizes Ukraine's unwavering spirit despite the challenges it has faced since Russia's invasion.
Shakhtar CEO Sergei Palkin emphasized the significance of this match, stating, "For us, it is very important to show the whole world that Ukraine is alive and that nobody has managed to destroy us." The fact that Shakhtar is still competing on the international stage, preparing to host one of the world's most renowned clubs, speaks to the resilience of the club and its loyal supporters.
Story continues below advertisement
The club's journey to Hamburg began in 2014 when they were forced to vacate their home ground, the Donbas Arena in Donetsk, due to the Russian-backed separatists' control of the region. The stadium, with a capacity of 50,000, had been a significant venue, hosting Euro 2012 quarter and semi-finals, but it had remained largely unused in the past decade. Shakhtar had been playing "home" games in various cities such as Lviv, Kharkiv, and Kyiv.
However, the situation took a more dramatic turn when a full-scale Russian invasion occurred in Ukraine in February 2022. Amidst the chaos, Shakhtar played a crucial role in assisting foreign players and staff to leave the country while turning their facilities into shelters for those displaced by the war in eastern Ukraine.
Story continues below advertisement
Sergei Palkin explained their mission, saying, "Our goal was to send a proper message to all of Europe." In the 2022-23 season, Shakhtar relocated their European fixtures to Poland. Still, when Legia Warsaw qualified for Europe in 2023-24, the club needed a new international home, which is when Hamburg SV and the Volksparkstadion, with a capacity of 51,500, came into the picture.
Hamburg, known as HSV, has a rich football history, having been European champions in 1983 and six-time German champions. While they currently compete in the second division, the return of the Champions League's famous anthem to their stadium was an exciting development. The warm reception from the Hamburg public was evident as nearly 46,700 fans turned out for Shakhtar's opening tie against Porto in September, even though Shakhtar lost 3-1.
Story continues below advertisement
The German Federal Office for Migration estimates that more than one million refugees have fled Ukraine for Germany since February 2022, making Hamburg a welcoming destination for the displaced and the football club.
Shakhtar midfielder Georgiy Sudakov, who scored in the game against Barcelona, expressed the team's appreciation for the support, especially in Hamburg. He anticipates even more support when playing against Barcelona. Shakhtar's veteran defender Taras Stepanenko noted the tremendous atmosphere at the stadium during their game against Porto, thanks to the backing from both local fans and the Hamburg Ultras, underlining the solidarity between Germany and Ukraine.
Story continues below advertisement
Although football provides an escape from the grim realities of war, the conflict's impact remains a painful reminder. In September, Shakhtar's goalkeeper Dmytro Riznyk tragically lost his brother due to injuries from an exploding mine. Taras Stepanenko acknowledged the sacrifices of countless individuals, saying, "Unfortunately, the war takes the best men, young men, many soldiers, and civilians have died. They are the real heroes for Ukraine and for their families. We will be grateful to them for the rest of our lives."
Also Read: Ukrainian-Made Kamikaze Drone Hits Russian Targets as Mass Production Begins
The future remains uncertain, with the ongoing war in Ukraine, but Palkin and the players dream of the day they can return to a packed Donbas Arena when peace is restored. Donetsk is more than just a city; it's their home, and the dream of returning is a powerful motivator. Palkin shared, "This is our dream, and we live for this dream," a sentiment echoed by Taras Stepanenko, who believes that they will definitely return to their city and their home.