In a significant win for Ukrainian civil society and European integration, the Ukrainian parliament approves a law granting public access to officials' asset declarations, promoting transparency and accountability.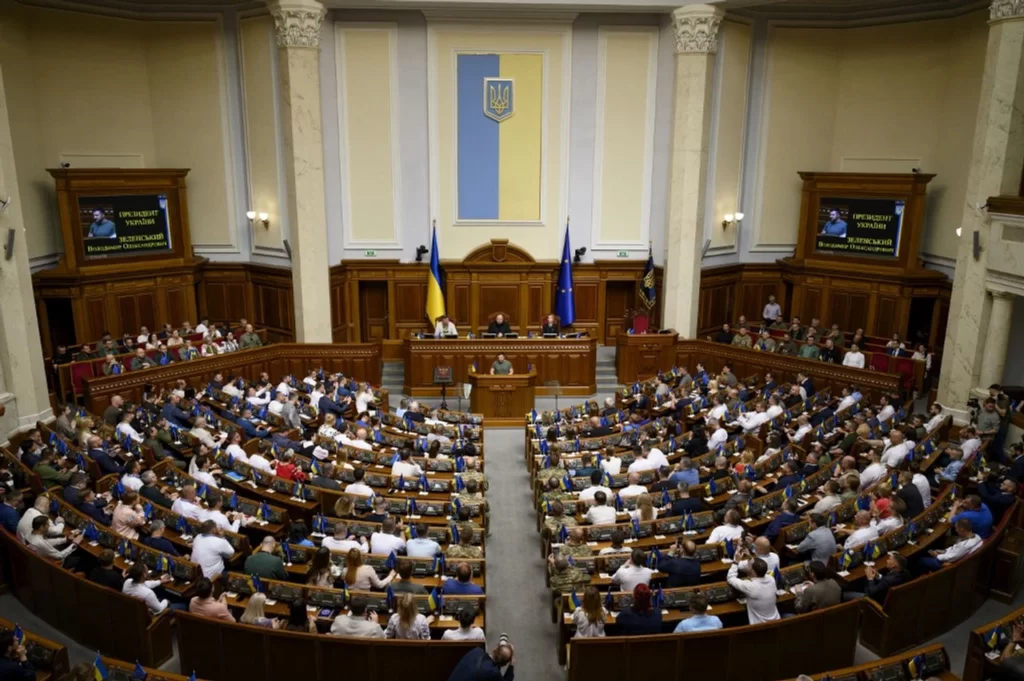 Kyiv, September 20, 2023 – Ukrainian civil society celebrated a significant victory today as the Verkhovna Rada, Ukraine's parliament, passed a crucial law aimed at increasing transparency and fighting corruption. The law allows for the public disclosure of top officials' asset declarations, marking a significant step toward European integration for Ukraine.
The decision garnered overwhelming support in the parliament, with 341 votes in favor of opening the electronic declarations registry. This move came after President Zelensky had initially vetoed the law, but strong public pressure, including a petition signed by over 80,000 people, played a pivotal role in pushing for this reform.
The journey toward transparent asset declarations began in October 2016 when Kyiv implemented a law requiring tens of thousands of public servants, including civil servants, politicians, and judges, to declare their assets online, with the information to be publicly accessible. This legislation was viewed as a crucial step in Ukraine's battle against corruption and was seen as a sign of the country's commitment to Western integration following the 2014 EuroMaidan Revolution.
However, the Russian invasion of Ukraine on February 24, 2022, posed significant challenges in determining assets, particularly in areas under Russian occupation. As a result, the Verkhovna Rada temporarily suspended online asset declarations.
Despite the ongoing conflict, Ukraine has remained focused on aligning with European Union recommendations and preparing for an assessment in October, which could lead to talks with the EU in December.
In a speech before the Verkhovna Rada on September 3, President Zelensky emphasized the importance of reinstating electronic asset declarations as a critical step toward EU integration. Subsequently, on September 5, the Verkhovna Rada passed legislation to reinstate asset declarations. However, an amendment was accepted, initially suggesting that asset information would not be publicly available for a year.
This decision sparked outrage among civil society activists, leading to the rapid collection of over 80,000 signatures on a petition calling on President Zelensky to veto the law and ensure that asset information remains publicly accessible.
On September 12, President Zelensky responded to the public's demands, standing against some of his own party members, and urged parliament to make officials' asset information publicly available once again. It's important to note that certain exceptions still apply to specific categories of individuals, such as those serving in the armed forces.
Also Read: Second Major Attack on Russia's Black Sea Fleet in Two Weeks
This decision by the Ukrainian parliament to pass the law allowing public access to officials' asset declarations is a significant victory for transparency and accountability, further cementing Ukraine's commitment to European integration and its ongoing fight against corruption.