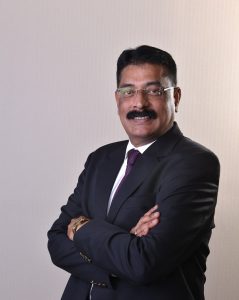 T A Krishnan, co-founder of Ecom Express, left an indelible mark on the world of e-commerce logistics. As we remember this visionary entrepreneur, let's delve into his life, net worth, and the enduring legacy he leaves behind.
A Pioneer in E-commerce Logistics
T A Krishnan's journey began as a senior executive at Blue Dart Express, a well-known logistics company. In 2012, he and co-founders K Satyanarayana, Manju Dhawan, and Sanjeev Saxena embarked on the ambitious endeavour of founding Ecom Express. Krishnan's extensive experience and dedication to the cause would prove invaluable in shaping the company's future. His role as the company's COO and CEO before becoming a director significantly impacted India's logistics landscape, as The Economic Times reported.
Story continues below advertisement
Ecom Express quickly became prominent in the logistics sector, serving over 27,000 pin codes and 2,700 cities and towns across India. The company's strong ties with major e-commerce marketplaces, including Flipkart, Amazon India, Meesho, Tata Neu, and others, demonstrated Krishnan's vision for scaling logistics solutions, as reported by YourStory.
T A Krishnan's Net Worth
While specific figures regarding T A Krishnan's net worth might not be publicly disclosed, his entrepreneurial journey, marked by dedication and innovation, undoubtedly contributed to his financial success. His leadership was pivotal in shaping Ecom Express into a significant player in the e-commerce logistics industry.
Ecom Express – A Driving Force in E-commerce Logistics
Ecom Express, under Krishnan's leadership, became an end-to-end technology-enabled logistics solutions provider. This company was vital in facilitating the seamless flow of goods across the vast and diverse Indian market. Their dedication to automation and supply chain solutions has made them a respected name in the logistics sector.
Story continues below advertisement
The company's headquarters in Gurugram served as a strategic hub for operations. Ecom Express reported significant funding rounds, with investments totalling nearly $301 million, reflecting the industry's confidence in their services. Despite financial ups and downs, the company continued to thrive, employing over 50,000 people and expanding its reach to serve various pin codes and cities, as reported by YourStory and Inc42.
Who Is the New CEO of Ecom Express?
Though deeply mourned, T A Krishnan's passing was met with a well-planned succession strategy. In June, Ajay Chitkara, a former executive at Bharti Airtel, took over as the Managing Director and CEO of Ecom Express. This ensured that the company would continue to provide seamless services to its clients, as reported by The Economic Times.
A Legacy to Remember
T A Krishnan's legacy extends beyond financial success. He challenged industry stereotypes by establishing pink hubs and delivery centres run by women, placing a 'culture first' approach at the heart of Ecom Express. His vision and relentless commitment to customer-first business practices contributed to the company's lasting impact.
Story continues below advertisement
In the wake of his passing, India's e-commerce and logistics sectors have lost a true trailblazer. His life and achievements inspire current and future entrepreneurs, reminding us that dedication, innovation, and a 'culture first' approach can create a lasting legacy in any industry.
Story continues below advertisement
T A Krishnan's remarkable journey at the helm of Ecom Express and the e-commerce logistics industry highlights the transformative potential of visionary leadership. His enduring legacy and the continued success of Ecom Express are testaments to his dedication and pioneering spirit.