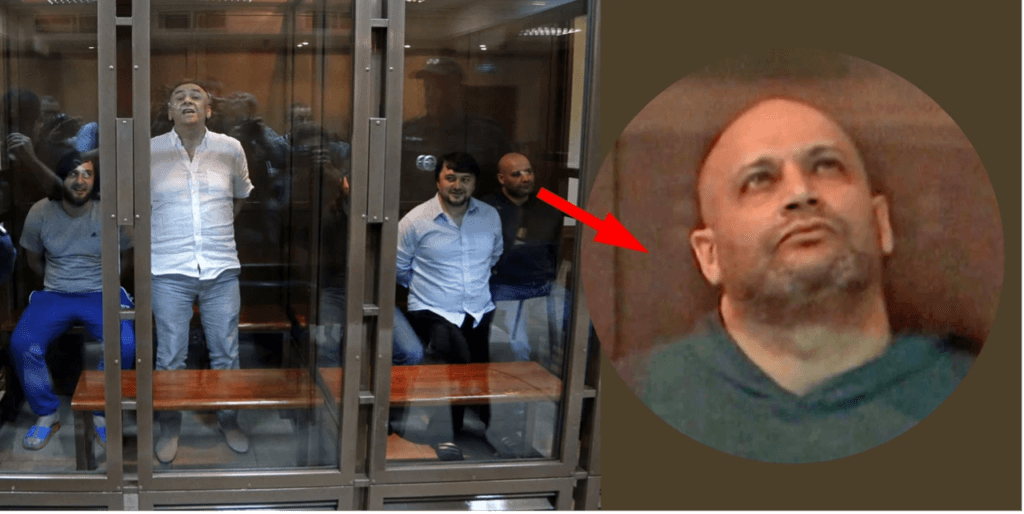 Moscow, November 15, 2023 – Former police officer Sergei Khadzhikurbanov's involvement in the Anna Politkovskaya murder case has taken a startling turn, raising fresh questions and shedding light on the intricate web surrounding the outspoken journalist's 2006 killing. Khadzhikurbanov, initially convicted in 2014 and sentenced to 20 years, was surprisingly acquitted in 2009, only to resurface recently after receiving a presidential pardon.
Also Read: Sevastopol Port Witnesses Systematic Departure of Russian Warships
According to reports from the Russian news site RBC, Khadzhikurbanov has transitioned from a convict to a freelance military man, participating in Ukraine's "special military operation." His lawyer, Alexei Mikhalchik, revealed that Khadzhikurbanov was initially involved in the campaign in Ukraine as a prisoner under his first contract. The details of his recruitment and pardon, however, remain shrouded in mystery.
The Anna Politkovskaya murder trial in 2014 saw convictions for six men, with life sentences handed to Lom-Ali Gaitukayev and Rustam Makhmudov, found guilty of organizing and executing the killing, respectively. Two others, Ibrahim and Dzhabrail Makhmudov, received lengthy prison sentences, while Dmitry Pavlyuchenkov, another former police officer, was sentenced in 2013 for his role in the conspiracy.
The convoluted timeline of Khadzhikurbanov's legal journey, from acquittal to a lengthy prison sentence and now a freelance military role, adds complexity to the unresolved mystery of Politkovskaya's murder. The European Court of Human Rights condemned Russia for its failure to identify the orchestrator behind the journalist's assassination, leaving a critical aspect of the case still unresolved.
The recent revelation brings attention to the use of convicts in Russia's military operations, with the Wagner private military company reportedly recruiting individuals facing manpower shortages on the front line. This connection raises concerns about the intersection of law enforcement, military operations, and the lingering question of who ordered Politkovskaya's murder.
As the intricate details of Khadzhikurbanov's involvement in Ukraine's military operation unfold, the renewed focus on the unresolved conspiracy behind Anna Politkovskaya's killing continues to cast a shadow over Russia's justice system. The unanswered questions and the evolving narrative underscore the persistent challenges in seeking justice for journalists who dare to speak truth to power. The mystery surrounding Politkovskaya's murder remains a haunting reminder of the complex interplay between journalism, politics, and the pursuit of truth in contemporary Russia.