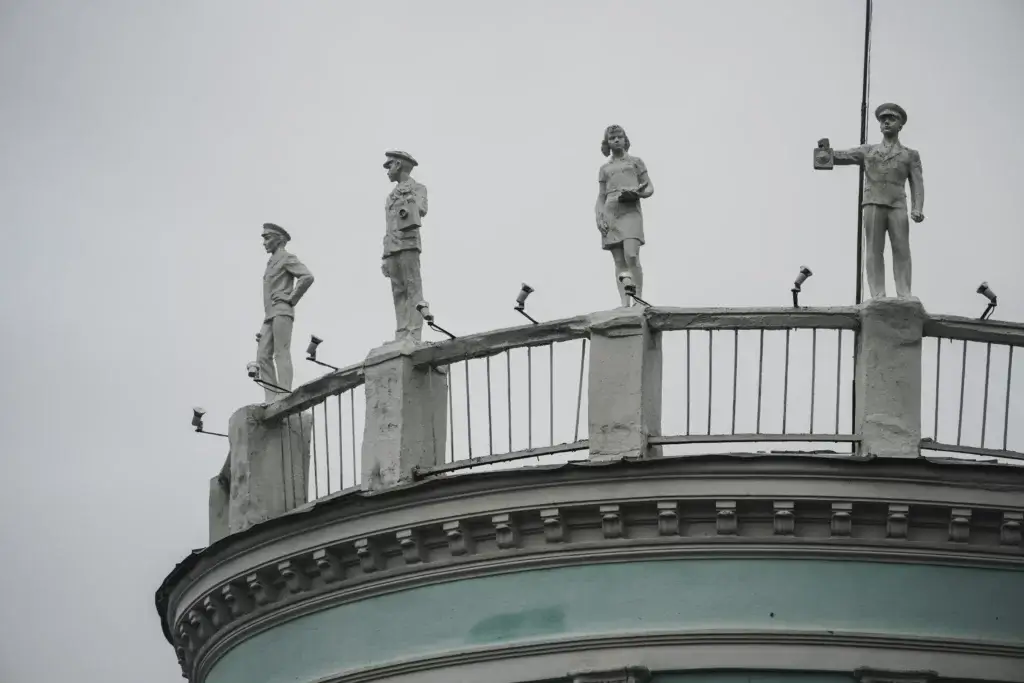 The conflict in Ukraine, which began in February 2022, has entered its 20th month, and the situation continues to deteriorate on multiple fronts. This prolonged crisis has not only caused severe damage to infrastructure but has also taken a massive toll on the civilian population. As the conflict extends into the approaching winter months, the need for international attention and humanitarian aid has never been more critical.
Table of Contents
Recruitment Efforts and Growing Concerns
Russia's recruitment of over 385,000 soldiers this year raises alarms about the ongoing hostilities in Ukraine. The Russian government has adopted an aggressive campaign to attract more military personnel, offering lucrative salaries and welfare programs as incentives. More than 1,600 people daily are signing contracts to join the Russian armed forces, according to Dmitry Medvedev, former Russian leader and deputy chair of the nation's Security Council. This rapid recruitment drive signifies the high demand for troops in Russia's Ukraine offensive.
The reluctance to disclose the exact number of casualties sustained during the conflict leaves room for speculation. Independent estimates suggest that the Russian military has suffered tens of thousands of casualties. These figures, coupled with Russia's persistent recruitment efforts, suggest a high attrition rate, pushing for the deployment of new recruits to fill the ranks.
Last year, amid a shortage of manpower, Russia initiated a controversial "partial mobilization" drive, drafting more than 300,000 reservists into service. The ongoing conflict's intensification has fueled speculation about further forced call-ups. With the conflict showing no signs of resolution, the losses on both sides continue to mount.
Story continues below advertisement
The Human Cost of the Conflict
Ukraine's defense intelligence agency recently reported that over 400,000 Russian soldiers are involved in the fighting within Ukraine. This number significantly surpasses Western intelligence estimates, which initially indicated approximately 150,000 troops during the initial assault in February 2022.
The situation in the eastern Donbas sector of Ukraine is particularly concerning. Recent Russian offensives aiming to gain ground against fortified Ukrainian positions have led to a surge in casualties, bringing Russian military losses to near-record levels for the entire war. This escalation in violence has resulted in an unprecedented number of Russian casualties, with an estimated average of 900 men killed in combat every day between October 10 and 20. The situation in the Avdiivka sector has been particularly deadly, mirroring previous intense and bloody Russian attacks in urban terrain.
Story continues below advertisement
The Silence of Official Reports
Official Russian and Ukrainian sources do not provide comprehensive information on casualties, making independent verification challenging. However, anecdotal accounts from the front lines, combined with assessments by experts monitoring the conflict, paint a grim picture of the situation. Reports indicate that Russian service personnel have sustained heavy losses in recent weeks, primarily due to long-range strikes by Ukrainian precision-guided munitions.
Story continues below advertisement
The conflict's heavy toll is also highlighted in the experiences of Russian reservists who have been mobilized with minimal training and equipment and forced into combat. Such actions not only violate Russian law but have led to significant casualties among these ill-prepared troops.
Story continues below advertisement
A Humanitarian Crisis in the Making
As the conflict in Ukraine drags on, there's a growing concern about the humanitarian crisis it's creating. With cities and towns under constant threat, civilians have been displaced, infrastructure destroyed, and basic services disrupted. Humanitarian organizations are struggling to provide assistance in these difficult circumstances.
Also Read: Intense Assaults in Eastern Donbas Push Russian Casualty Numbers to Record High
It's essential for the international community to recognize the gravity of the situation in Ukraine and provide support to alleviate the suffering of civilians caught in the crossfire. The conflict's impact extends far beyond the battlefield, affecting ordinary people who need aid, protection, and hope for a better future.
YOU MAY LIKE