Kremlin's "Day of Unification" celebrations raise questions about the extent of Russian-annexed Ukrainian territories.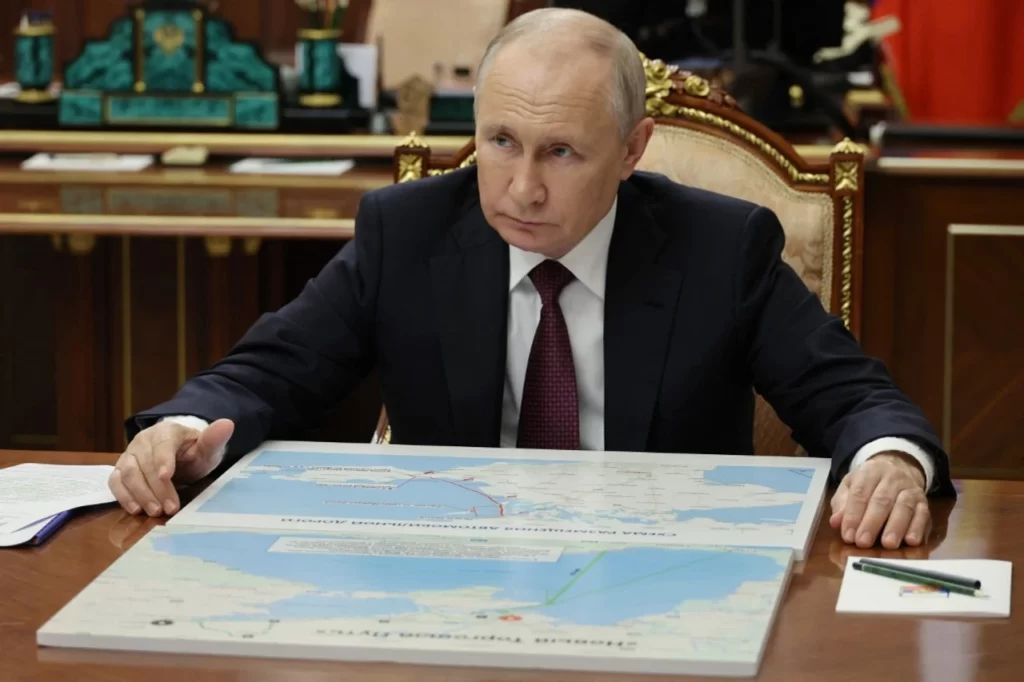 Kyiv, October 1, 2023 – Russia's much-anticipated "Day of Unification" holiday on Saturday was meant to be a momentous occasion, celebrating the first anniversary of the signing of the so-called "agreements on the inclusion of new territories into the Russian Federation." However, as the day unfolded, it became increasingly clear that the Kremlin had not provided a clear definition of which territories were included in this annexation.
In his address to the nation, President Vladimir Putin hailed the annexations as a historic choice made by the people living in these regions to reunite with their "Fatherland." This statement seemed to suggest that the entirety of Crimea and the Luhansk, Donetsk, Zaporizhia, and Kherson oblasts were now Russian territory.
However, this proclamation stood in stark contrast to a post made by the Kherson Oblast occupation administration. They displayed a map that indicated Russian territory extended only to areas roughly corresponding to the present front lines in the ongoing conflict.
Adding to the confusion, Russian Security Council Deputy Chairperson Dmitry Medvedev made a bold statement, declaring that the war in Ukraine would continue until "the original Russian territories are liberated." However, he failed to specify which territories he was referring to.
In a bombastic speech, Medvedev went further, stating that the military operation would continue until the complete destruction of the "Nazi regime" in Kyiv. He confidently declared, "Victory will be ours. And there will be more new regions within Russia." Yet, once again, he refrained from outlining which "new regions" were on Russia's radar.
The Institute for the Study of War (ISW) concluded that Medvedev's unclear statement and the disparate maps shared by occupation officials indicated that the Kremlin had yet to clarify its claims to annexed territories or its intentions regarding future annexations.
The ambiguity surrounding Russia's stance on annexed Ukrainian territories has left Western analysts and Ukrainian officials perplexed. This lack of clarity raises questions about Russia's long-term goals in the region and its commitment to resolving the ongoing conflict.
Also Read: Russian Soldier Narrates the Harrowing Kakhovka Dam Episode and Accuses Officials of Concealing the Actual Death Toll
As the "Day of Unification" celebrations concluded, it became evident that Russia's messaging regarding its annexation of Ukrainian lands remains mired in uncertainty and inconsistency. This ambiguity only adds to the complexity of an already challenging situation in Eastern Europe, leaving many to wonder about the Kremlin's true intentions and the future of the region.