Alleged Dorm Room Rapist Had Troubled Past: Restraining Order Connection Revealed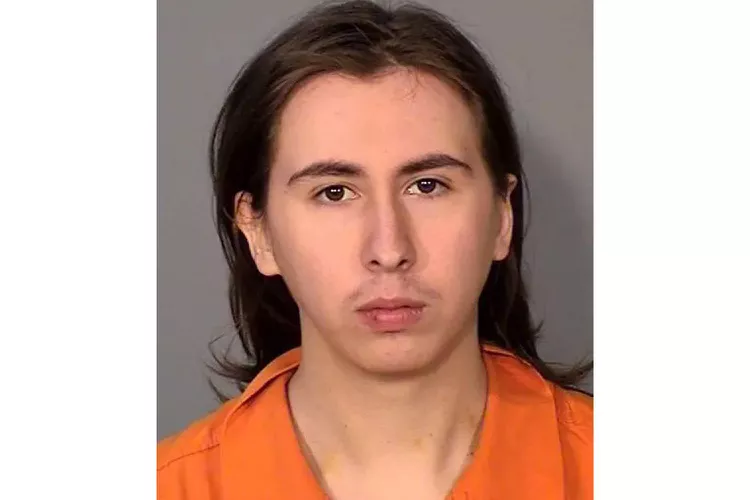 St. Paul, Minnesota – September 18, 2023 – Keanu Labatte, the man at the center of a shocking college dorm room rape case, had a disturbing history of violating a restraining order, according to court documents.
Labatte, aged 19, stands accused of a horrifying ordeal where he allegedly tortured his girlfriend inside her dorm room at St. Catherine University, an all-girls school in St. Paul. The victim managed to escape after enduring three days of torment and immediately reported the incident to authorities, as outlined in a criminal complaint reviewed by People.
Court records reveal that Labatte was on probation due to a stay of adjudication issued in April, stemming from a violation of a harassment restraining order in November 2022. Notably, this restraining order was connected to another woman and had been issued following allegations of unwanted text messages to a high school student Labatte had previously dated.
The stay of adjudication would have been dismissed if Labatte had successfully completed his probation. However, his arrest on September 9 brought forth a new wave of charges. Labatte now faces three counts of criminal sexual conduct, one count of threats of violence, and one count of domestic assault by strangulation, according to the complaint.
The complaint provides a harrowing account of the events. It alleges that Labatte arrived at the university on Thursday, September 7, where he discovered texts, images, and social media posts that enraged him. Subsequently, Labatte is accused of forcibly taking her phone, subjecting her to sexual assault, and choking her to the point of near-unconsciousness.
On September 9, the complaint further alleges that Labatte forced the victim into a bathtub, placed a washcloth over her face, and waterboarded her. Remarkably, the victim managed to escape the following day when she persuaded Labatte to allow her to go to the cafeteria. He returned her phone but insisted that she maintain contact with him on Snapchat, presumably to monitor her movements, as per the complaint.
Labatte was arrested and reportedly invoked his right to remain silent, telling police, "I plead the fifth." His bail was set at $100,000, and he made an appearance before a judge on September 12. His next court date is scheduled for October 9.
In light of this disturbing case, it's essential to remember that if you or someone you know is experiencing domestic violence, help is available. You can contact the National Domestic Violence Hotline at 1-800-799-7233, or visit thehotline.org. All calls are confidential and toll-free, with support available 24/7 in over 170 languages.