EU President Ursula von der Leyen advocates for a historic enlargement, emphasizing the significance of rule of law amidst global challenges.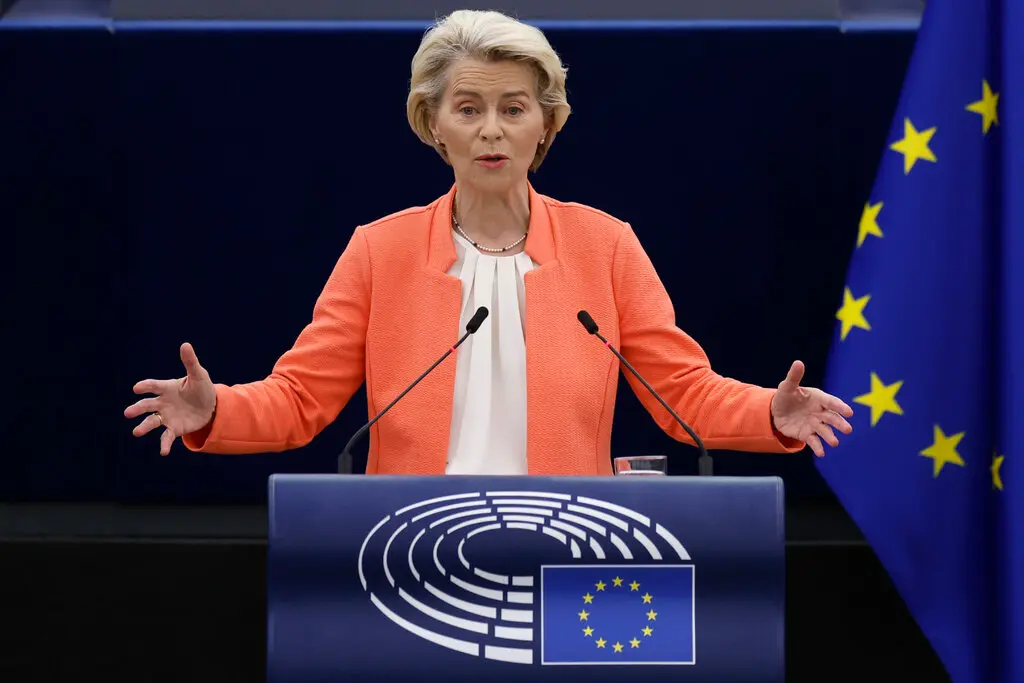 Brussels, September 13, 2023 – In a significant address to the European Parliament in Strasbourg, Ursula von der Leyen, the President of the European Commission, has called for a major expansion of the European Union. Her proposal encompasses not only Ukraine but also Moldova, several Western Balkan nations, and Georgia, with the aim of adding these nations to the EU fold in the coming years. This expansion would propel the EU from 27 to over 30 member states, encompassing more than half a billion citizens. Such a move would further solidify the EU's position as the world's largest free-trade and free-travel area.
Ms. von der Leyen's call for expansion comes in response to the ongoing crisis in Ukraine, particularly Russia's invasion of the country. She emphasized that this historical moment necessitates a robust European response. In her annual State of the European Union address, she stated, "In a world where size and weight matter, it is clearly in Europe's strategic and security interest to complete our Union."
However, von der Leyen stressed that aspiring new members must undergo stringent reforms before joining the bloc. Addressing concerns raised by existing EU members, including the Netherlands, she underscored that the rule of law, including the eradication of corruption, should be at the core of their accession process.
This closely watched address not only sets the agenda for the upcoming year but also marks the final year of von der Leyen's five-year term, which concludes next summer. It remains uncertain whether she will seek re-election to the post.
Also Read: Ukraine Sends a Strong Message with Missile Attack on Crimea
Regarding Ukraine, Ms. von der Leyen assured, "We will be at Ukraine's side every step of the way. For as long as it takes." She also announced that the EU, which has been hosting approximately four million Ukrainian refugees, will continue granting them a special status, ensuring access to health, education, and labor markets, for another year.