In a daring overnight operation, a clandestine Ukrainian drone wreaks havoc on Russian military assets, causing losses exceeding $7 million.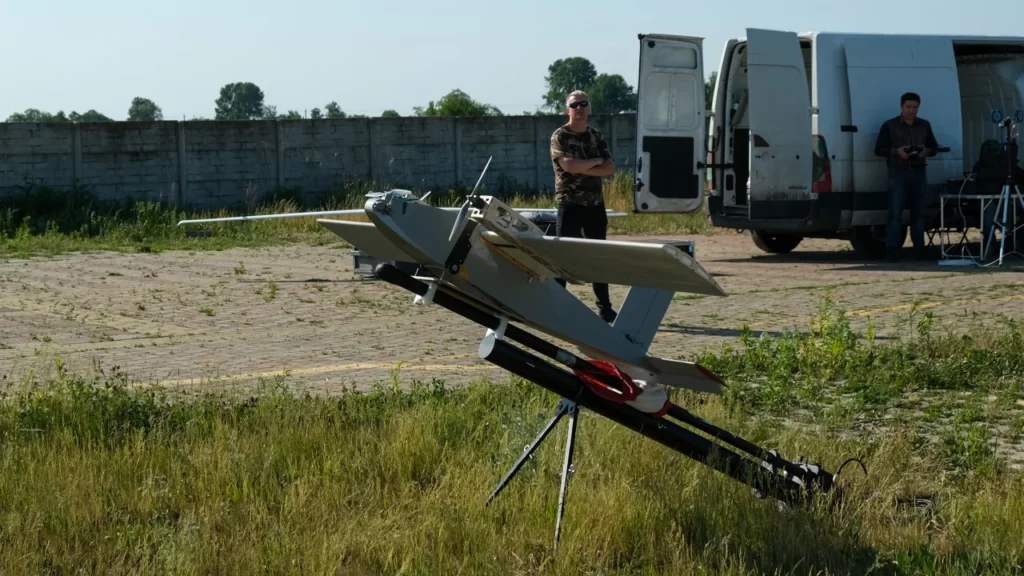 Kyiv, Ukraine – September 26, 2023 – In a remarkable display of precision and ingenuity, Ukrainian forces have annihilated over $7 million worth of Russian military equipment in a single night, thanks to the covert assistance of a domestic drone.
Deputy Prime Minister of Ukraine, Mykhailo Fedorov, revealed the astounding success of this operation, hailing the "secret Ukrainian drone" for its pivotal role in the destruction of Russian assets. Fedorov made this announcement via his Telegram channel on Tuesday, September 26, stating, "The secret Ukrainian drone is in action – the Russians are losing equipment worth over $7 million in a single night. The operators of the 'Army of Drones' have created a real hell for the occupiers."
The UAV strike company responsible for this mission, known as "Achilles," operates under the 92nd separate assault brigade. Their precision strikes targeted Russian T-80 and T-72 tanks, along with D-30 howitzers, delivering a devastating blow to Russian forces. Fedorov applauded the skill and dedication of the Ukrainian fighters and the invaluable contributions of the drone.
Fedorov tantalizingly hinted at revealing more details about the drone itself, emphasizing that such revelations would follow Ukraine's eventual victory. He cryptically remarked, "Let it remain a 'pleasant' surprise for the enemies."
This achievement isn't an isolated incident for the 92nd Armored Brigade. Yuriy Fedorenko, commander of the 92nd OShBr assault company "Achilles," shared their previous success. On September 14, the unit successfully neutralized five D-20 guns using FPV drones. These D-20 guns were used by the enemy to target Ukrainian front lines.
In a related development, multiple members of a Russian air regiment, along with their security service counterparts, faced tragedy when inspecting a Ukrainian kamikaze drone they had previously hijacked and landed at an airfield in Kursk, Russia. Ukrainian military intelligence sources revealed that the UAV was intercepted using advanced radio-electronic warfare techniques and was deftly landed at the Halino airfield.
Eager to examine their newly acquired 'trophy,' the regiment's leadership, accompanied by members of the FSB, commenced an inspection. Tragically, their excitement turned to devastation when the drone unexpectedly detonated during their examination.
Also Read: US Politician Escalates Anti-Ukrainian Rhetoric
The recent successes of Ukrainian drones highlight their growing significance in modern warfare, underscoring Ukraine's commitment to defending its sovereignty.