South Tripura District Magistrate's Innovative Approach Prevents Child Marriages.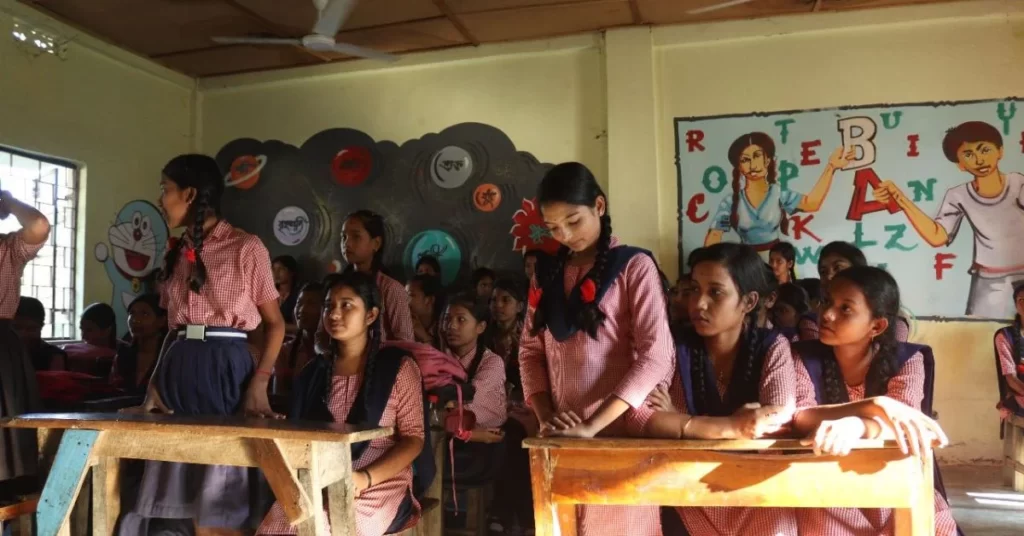 In a groundbreaking initiative, South Tripura District Magistrate Saju Vaheed has breathed new life into the 'Balika Manch,' a school club with a profound impact on preventing child marriages and empowering young girls. This transformative journey through India's northeastern district has resulted in the prevention of 90 child marriages, igniting hope for a brighter future for these young girls.
In 2020, 'Balika Manch' was launched under the 'Beti Bachao, Beti Padhao' scheme, aimed at educating girls on adolescence and reproductive health. However, the COVID-19 pandemic forced it into dormancy. In 2022, Saju Vaheed, a dedicated IAS officer, took charge as the Collector of South Tripura and revived the initiative.
Also Read: Sustainable Transformation of 163 Abandoned Wells in Virudhunagar's 'String of Wells' Project
Saju explains, "I discovered that many female students in Classes 8, 9, and 10 were dropping out of school due to child marriages." Alarming statistics revealed that 215 girls were married off in 2020, and 209 in 2021, constituting over 50% of the total dropout rate. Most shockingly, these marriages often occurred as soon as girls entered puberty.
Tripura had a staggering 40.1% of women aged 20–24 married before 18, ranking third highest in India, after West Bengal and Bihar. Detecting such marriages was challenging, often requiring local cooperation. Typically, they only became known when girls became pregnant and sought government support, leaving authorities helpless.
Balika Manch, a club comprising school-going girls from Classes 6 to 12, plays a central role. A female teacher chairs the club, while a female student serves as the convenor, monitoring attendance. If a girl is absent for more than a week, they investigate. If the family pressures her into marriage, they intervene, citing the legal ramifications.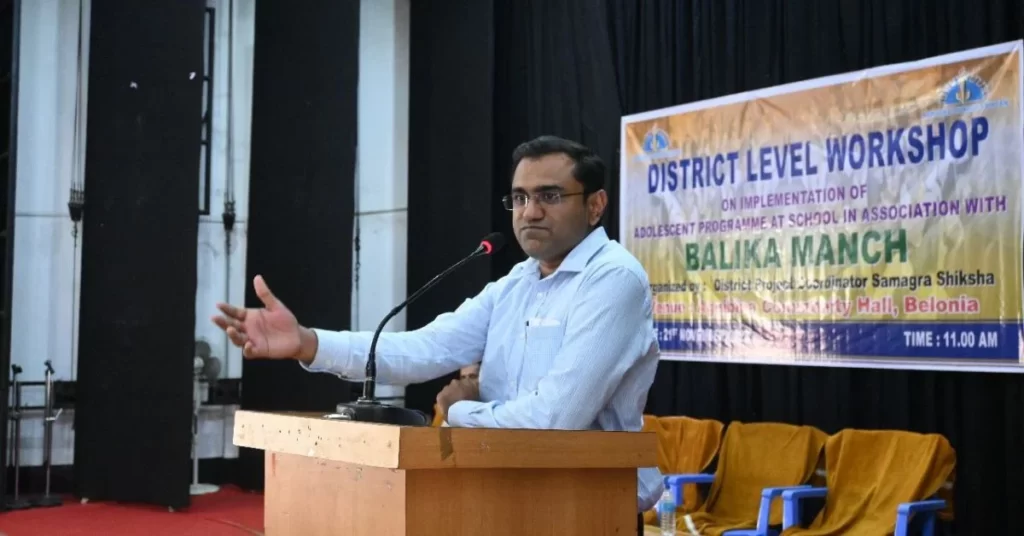 WhatsApp groups connect Balika Manch representatives, women school management committees, Childline members, child welfare committees, and district-level officials. This network ensures swift action when required.
When families resist, a second layer of officials, including counsellors and legal practitioners, steps in to mediate. In cases of persistent non-compliance, a third layer involving the police registers an FIR against the family.
With timely intervention, Saju Vaheed has thwarted 90 planned child marriages in the past year, thanks to the 158 school clubs operating across the district.
Saju Vaheed's tireless efforts are making a profound impact. He believes that with continued dedication, child marriages can be eradicated in the district, setting an example for the rest of Tripura.
This work isn't just about preventing marriages; it's about saving lives and giving young girls a platform to voice their concerns. As Saju asserts, "It ensures a better future for generations to come."
Also Read: Brave 13-Year-Old's Message Saves Her From Forced Marriage
As the initiative gains momentum, the state government is considering expanding it throughout Tripura. Saju Vaheed's inspiring work is a testament to the power of innovation and determination in addressing deeply entrenched social issues.
Editor's Note: This report has been sourced from The Better India and is reproduced here to ensure originality and avoid plagiarism.